Gardening is good for you
Gardening is good for you
It's been a cold start to Spring this year. But with flowers and trees showing off their blossoms, there's a real temptation to get stuck into a bit of gardening.
Benefits of gardening
There are so many benefits to getting out for a bit of gardening.
According to the Royal Horticultural Society, 30 minutes of gardening is equivalent to doing 30 min of yoga or badminton. And there's evidence that it can reduce depression and anxiety. Some GPs will even prescribe daily gardening for their patients.
One stroke survivor, Jonathan Jones, found allotment gardening to be an important part of his recovery.
In this article for the Newcastle Chronicle, Jonathan talks about how his wife encouraged him to start gardening after his stroke.
The allotment provided Jonathan with both exercise and improved mental health.
"It helps my self-esteem, it helps my mood...It's a real community spirit. I feel better when I go home. I feel like I've done something for myself and any problems you have just fade away when you're on your hands and knees digging weeds out."

Jonathan Jones, stroke survivor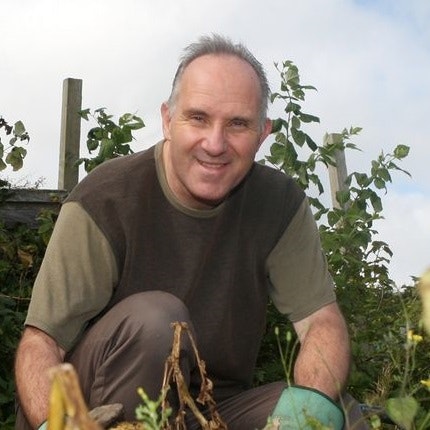 Getting started in the garden
Not sure how to get started? Don't worry. We've got some videos to help. They were made in collaboration with Dobbies Garden Centre. You can check out the full playlist here.
You can try your had at growing some veg without the commitment of an allotment. A tub on your patio or balcony is a great way to dip your toes in and see if you enjoy it.
Regardless of whether veggies are your thing, who doesn't love a good hanging basket? In this video learn how to set up your hanging basket for a waterfall of beautiful flowers.
Many people don't have a lot of outdoor space. But that doesn't stop you from joining in with a bit of gardening. Even if, like me, you aren't sure about being able to keep a lot of plants alive. A succulent terrarium is a great way to have a small, low maintenance garden in your home.
Spring is also a great time to enjoy local wildlife, especially birds. If gardening isn't your thing or if you just want to attract some little song birds to your windows, why not check out our video about bird feeders.
Gardening is such a popular hobby and there are dozens of events all over the country. You can find out more about the events close to you here on Gardens Illustrated.
If you are a keen gardener and want to chat with other stroke survivors who are too, you can join the conversation here on our forum.